The Knot – A Fresh Start & The Muckenthaler Mansion
I. AM. SPEECHLESS! Ok, maybe not speechless but my internal dialogue has been something like this for the past week…
Why, you ask? Drumroll please….I got one of my weddings featured on The Knot.com!
Here's the long backstory… As many of you know, I've been shooting for-ev-errr, but always on the side of a full time job. It all changed last October when I got laid off from my new 9-5 job. Naturally at first I was like…OMG I'm DOOOOOMED! HOW DO PEOPLE LIVE LIKE THIS?!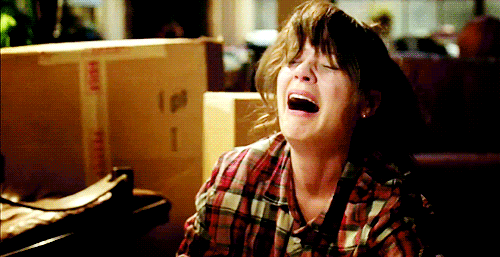 …but you guys, if there's one lesson I keep learning again and again it's that God is faithful and always provides. So after 10 extra pounds of emotional eating, (trust me when I say being jobless during the holidays is baaaaaad news) I realized I had to pull myself together and do the only thing I knew how…shoot. A lot. Then something magical happened…I started shooting more and more and next thing you know I was doing photography… full time. The gigs lined up, the weddings came in, and I was like…
It's turned out to be one of the most fulfilling changes in my life. I'm still in the process of learning and growing but I'm at a point where I'm praying for the best and taking it slow and just simply enjoying life. I can't tell you enough how amazing it is to spend so much time with my son while doing what I love with the support of my husband and family. A dream come true doesn't even begin to describe it. I have no idea how it will all turn out, maybe next year I'll be something like…
but I'm hoping it'll be more like this…
because this is surely a good start, right?! SO, please show your support by following, sharing, tagging, and leaving a comment.
Also check out the fabulous vendors who made it all happen…
Venue: The Muckenthaler Cultural Center
Floral Design: Pristine Design
Catering: Colette's Events
Event Coordinator: Sara Parrell
Vintage Rentals: Out of the Dust
Hair/Makeup: QueenBParlor – Yota Batsaras
Video: Coldea Productions
Dress: The Dresser Bridal Couture